Intelligence not only consists of knowledge, but also in the ability to apply knowledge in practice.
Methodology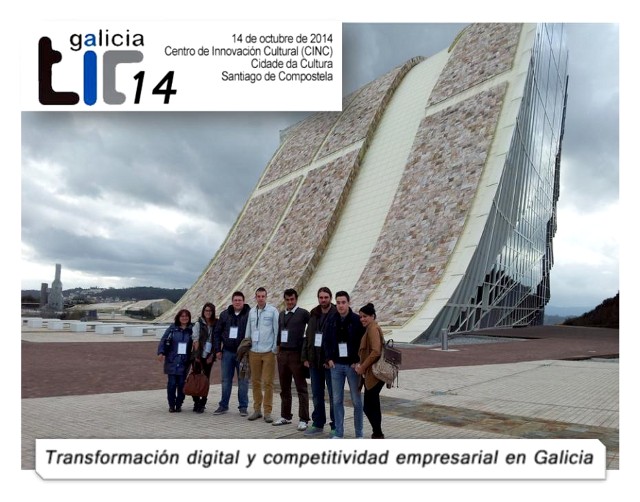 The Master's method uses a learner-centred and participatory approach with a marked interdisciplinary character and is developed with a practical focus which puts the student in contact with the current reality of the business world, and simultaneously prepares them for playing an executive role.
With this objective, various training methodologies are combined. First we use an expository method to generate the knowledge which will be applied by our students in their future work practices, the strengthening of teamwork to mimic the real world of work, study of practical cases, which establish real business situations in order to facilitate gaining a global view and better understanding of the various SME areas, etc.
Secondly, going beyond the pure presentation of content, we bolster contact with executives and entrepreneurs in different sectors, by means of seminars, conferences and round tables in which topical issues are discussed, so that the student's experience in the Master's is reinforced. Additionally, these encounters with working professionals constitute an interesting opportunity for students to get to know what businesses need from professionals, as well as the characteristics of their selection processes.
Furthermore, in addition to theoretical training, we will complete numerous "external training" activities, which we consider to be a fundamental part of the learning. Visits to companies and other institutions, related to the teaching programme, will allow students to gain on-the-ground knowledge of the most relevant tools and methods of management, thus facilitating consolidation of the acquired expertise.
Ultimately, taking into account as the main aim of the Master's is to train professionals prepared to start a successful professional career, we give special attention to new technologies. It is obvious that ICT plays an essential day-to-day role in companies and knowing its functioning is more and more valuable each time. For this reason, we reinforce the development of expertise and skills conforming to the demands of businesses which operate in the new digital economy, on one hand, giving students the tools which become for entrepreneurs part of their own training process (tools denominated 2.0: networked learning, virtual mobility, "cloud" services, etc.) and, on the other, helping them to identify the tools available to make business operations and activities more streamlined, and to strengthen experimentation with concrete ICT solutions (ERP, CRM, Business Intelligence, etc.), based on agreements with supplier companies.
As a virtual complement to onsite teaching, we use TEMA, the University of Vigo's e-learning platform from which you will be able to access all the didactic and audiovisual resources needed for the pursuit of the Master's different curricular subjects. This virtual lecture theatre allows our students to enlarge their field of communication and learning beyond the natural limits of the classroom, the interchange of knowledge with their peers and lecturers, the preparation and submission of work, etc., which results in great usefulness, and generates greater dynamism and cohesion between all participants.